Halifax is located on the East Coast of Canada, in the Maritime province of Nova Scotia. Jutting out into the Atlantic Ocean, Nova Scotia is one of the smallest Canadian provinces, shaped a bit like a lobster claw, one of the sea creatures popular in Nova Scotia's fishing industry. 
According to the most recent census, the entire province of Nova Scotia has a population just under one million. For reference, this is about one-quarter the size of the population Montreal and the surrounding area, and one-sixth the size of the Greater Toronto Area. If we look specifically at Halifax, the population is about 400,000,  making it the 13th largest city in Canada.
The city sits on the Atlantic coast and, as such, hosts the beautiful Halifax harbour. On hot summer days you can take a stroll on the boardwalk, take in the ocean breeze, and maybe catch a street performer busking on a pier as part of the Halifax Busker Festival. Yours truly saved up for music lessons in high school by playing music for passersby on the harbourfront boardwalk.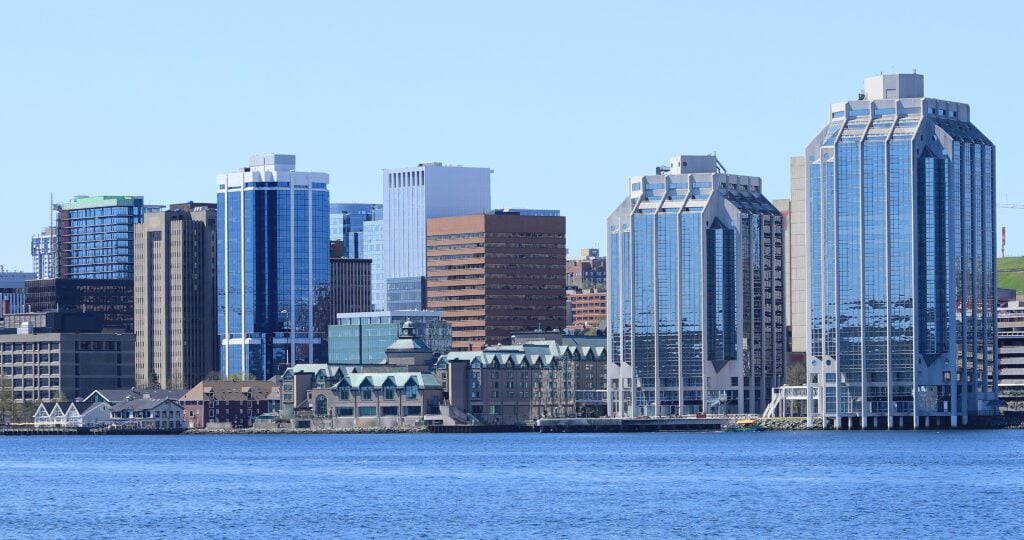 Real Estate Listings
Please wait while we are fetching properties...