Long Business Description
Cuffari Law Office serves the residents of the Annapolis Valley and HRM and has done so since 2004. The firm offers a wide range of legal services including matters related to Family Law, Property, Corporate and Wills and Estates. The firm has offices in Windsor and Wolfville. Arrangements can be made to meet clients in HRM.
Joseph has extensive experience in the negotiation of domestic contracts and the resolution of the challenging issues that arise when a relationship breaks down: custody and access, support and property equalization.
Joseph has considerable expertise acting for buyers, sellers, mortgage brokers and lenders in all aspects of residential and commercial real estate transactions.
Business Address
58 Gerrish Street, PO Box 597, Windsor, Nova Scotia
B0N 2T0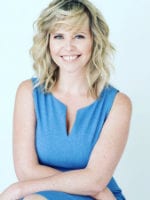 Long Business Description
We are committed to assisting you with all areas of your residential and corporate real estate transactions.
Whether you are a first time home buyer or an experienced developer, we are able to serve a wide range of clients with our real estate related expertise. We understand the importance of your investment and have dedicated much of our business to offering our clients in-depth legal knowledge and experience, combined with a personalized service that lets each and every client rest easy. Our lawyers and paralegal staff are always available to you at your convenience to answer your questions along the way.
Business Address
94 Garland Avenue, Suite 203
Dartmouth NS
B3B 0A7